Important Update: Shipping Delays
We may be experiencing shipping delays on some products. Please contact us for details.
Shop Our Popular Categories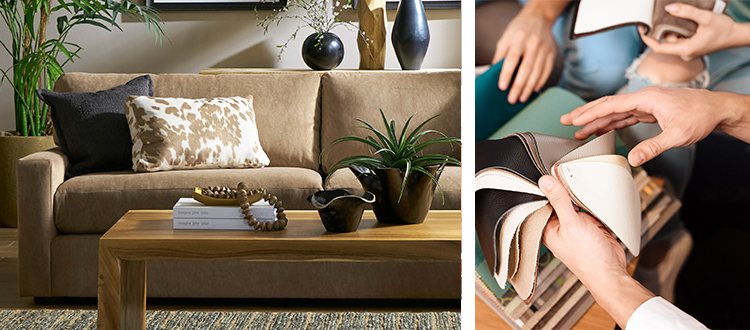 Custom Ordered Furniture by You
Looking for a particular style, arm design, cushion type, or base? Or maybe you would like to choose from thousands of fabric and pillow options or find the perfect shade in leather. Sit down with one of our experts and sketch out your space, check out fabrics, and design your furniture to make the perfect statement in your home. Whether comfort, function, or style is your vision, we can help you accomplish the rooms you'll love!
Your Choice! Shop Our Featured Best Sellers
Testimonials
Awesome experience! I was looking for a recliner and Kalin was great! She was very patient as I looked at several different ones. She was not pushy on what to buy. Some of the best customer service I have ever gotten! 😀
Chris Boyett
"The Goree's & team are as genuine as they come. Whether you need a single picture or a house full of furniture, you can be sure that they have your best interest at heart. This is where I would send my Mom and Grandmother if they were looking for furniture. Plus they know how to design a room! I cannot recommend them enough. Great store & great people!"
Brad Drawdy
"Haley is simply the best! I'm the most indecisive person and she was so patient and helpful! Everyone was nice! so excited about my new rugs! Love Goree's! Best experience! Can't wait to set up the rest of the rugs in the house! It pulls the room together!"
Katie Morgan
"Best Experience Ever!"
Kelly Sherrer
"Tara was so helpful! She is so sweet and knowledgeable. Loved working with her!"
Jane Elliott
"Greg was so helpful! He's just great!"
Brittney Manior
"Lisa s an absolute angel!  She was so patient and willing to help me!  She makes you want to shop!"
Jamilla Stewart